Ivonne De Pascual:
Ivonne De Pascual, the founder of the Counseling Care Center, is a Licensed Professional Counselor in the State of New Jersey (#37PC004445000.) She is certified by the National Board of Certified Counselors, and a Certified Grief Recovery Specialist. She earned her bachelor's Degree in Psychology from Rutgers University and her Masters Degree in Counseling from Montclair State University. She is a member of the American Counseling Association and the Association of the Person-Centered Approach (ADPCA.)
In 2018, Ivonne was awarded the "Outstanding Professional Achievement in Community/Mental Health Counseling" by Montclair State University. That same year, the National Board for Certified Counselors awarded her "Special Recognition for the Dedicated Pursuit of Continuing Education" for exceeding 130 hours of continuing education for the National Certified Counselor (NCC) Certification.

She specializes in group work as well as individual and couples sessions, helping people to believe in themselves, overcome addictions, self-destructive behavior and gaining healthy skills to rebuild their lives. Her extensive experience includes but it is not limited to substance abuse, anger management, depression, anxiety, sexual identity, co-dependency, self-esteem, domestic violence, women's issues, grief and loss, trauma, and relationship and conflict resolution, and many other life stressors that block individuals from reaching their potential and fulfilling their purpose in life. She has extensive experience in facilitating group counseling sessions serving a reentry population from 2005 to 2013.

She has touched hundreds of lives with her warmth and genuine care for helping others to reach their potential and developing their inner strengths into positive action. Her passion for the counseling profession drove her to develop the vision of the Counseling Care Center, LLC. Her commitment to the counseling profession keeps her constantly involved in additional training. She is presently pursuing her Certification in Psychodrama and Souldrama, under the supervision of Connie Miller, International author, trainer and founder of the International Institute of Souldrama.
Ivonne loves working in private practice where she offers counseling services for individuals, families and couples. Her life mission in counseling is "Inspiring Lives…Healing Hearts." If you are looking forward to engage in a journey of healing, self-discovery, and forming healthy relationships, join her so that she can help you to help yourself.
Joann Elliott:
JoAnn Elliott is a Licensed Professional Counselor (#37PC00438200) working, for the past 10 years, with adults, adolescents, couples and families. JoAnn helps her clients address evident and underlying issues to help them gain insight and skills to alleviate their distress and reach their full potential.

She treats depression, panic and anxiety, social anxiety, addictions, grief, stress, physical and sexual abuse and other trauma. JoAnn works with many couples and families for conflict management and other relationship issues and has exceptional therapeutic relationships with teens. She also works to help educate parents on interventions to be used at home with their children.

JoAnn received her Master's Degree in Counseling, and Bachelor's Degree in Psychology from Montclair State University. She is a member of the American Counseling Association and the New Jersey Counseling Association, and is on the Board of the New Jersey Mental Health Counselors Association.
JoAnn is empathic and engaging with her clients and works with them at their own pace and level. Her utmost focus is in establishing true connections with the people she treats.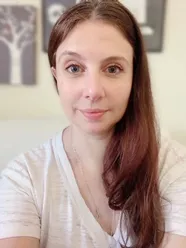 Maria Billings:
Maria Billings is a Licensed Professional Counselor (#37PC00783300) in the state of New Jersey who works with all age groups of various cultural backgrounds experiencing a wide range of clinical diagnoses that affect mental health and well-being. Maria's goal is to create a safe and supportive therapeutic environment to encourage awareness and create desired change. Maria places a strong emphasis on developing coping strategies and communication skills to assist individuals with managing life difficulties including anxiety, depression, adjustment issues, relationship issues, identity issues, etc. Maria uses a wellness approach while highlighting and encouraging clients' strengths to work toward acceptance and positive personal growth. Her theoretical foundation includes Rational Emotive Behavioral Therapy, Person-Centered Therapy, and Psychodynamic Theory.
Maria holds a national certification for counseling through the National Board of Certified Counselors and professional memberships with the American Counseling Association, New Jersey Counseling Association, and the Association for Counselor Education and Supervision. I am also a member of the Omega Zeta Chapter of Chi Sigma Iota, a Counseling Academic and Professional Honor Society that recognizes her distinguished academic achievement. Maria has an Education Specialist (Ed.S) and Masters of Art degree from Seton Hall University in South Orange, New Jersey, and a Bachelor of Science degree in Applied Psychology from New York University in New York, New York. She is furthering her education with a Doctorate in Counselor Education and Supervision from Walden University. In addition to providing services at the Counseling Care Center, Maria is a college professor and lead counselor at a local college.
Maria is passionate about helping people realize their potential and empowers them to live their best life. She is looking forward to helping you on your path to wellness.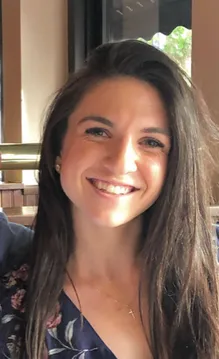 Jaqueline Pecora:
Jacqui is a Licensed Associate Counselor (LAC) (#37AC00525200) who strives to assist her clients in achieving their goals by creating a comfortable, non-judgmental environment. She graduated from Kean University with her masters in Clinical Mental Health Counseling and is looking to continue her education by obtaining her Doctorate in Psychology. While she spent most of her career working in psychiatric hospitals, she presently works as a therapist in a correctional facility primarily assisting adults. She has worked closely with individuals struggling with life's daily obstacles, self-esteem, and trauma. Additionally, she has counseled individuals diagnosed with Anxiety, Depression, Borderline Personality Disorder, and Bipolar I & II disorders.
Jacqui understands how intimidating and stigmatized therapy can be, especially making the decision to find a therapist who will best fit your needs. That is why Jacqui utilizes an eclectic approach towards therapy, as she believes not everyone will benefit from utilizing one therapeutic modality. Although flexible, Jacqui's therapeutic roots are linked to Cognitive Behavioral Therapy, believing our thinking influences our behavior. She uses this goal oriented approach to assist clients in identifying and challenging negative patterns of thinking to achieve desired goals and overall behavior.
Are you tired of feeling like you are lost or stuck in the forest of life? Are you longing to create a healthier lifestyle? If you are ready to make the change, Jacqui has the professional background, and the therapeutic approaches to help you be in charge of your life.
Marie J. Russo:
Marie Russo is a Licensed Clinical social Worker (44SC04757300) who believes that everyone deserves to be listened to when they meet with situations in their lives which they do not know how to handle alone. Sometimes the people closest to us cannot hear us out or do not have the expertise to know what to say to us, to accompany us on a course which will be helpful to us. Marie's time with clients helps them to find a way to appreciate the person they are while finding a way to make their life happier.

Marie's MEd. degree in Counseling and Special Services, her Masters in Social Work, certification as a guidance counselor and certificate in Spiritual Counseling prepare her to work with people in therapy. Several years of seminars in the Bowen Family System have enhanced Marie's knowledge and practice. She also has a certificate in Clinical Supervision and has often shared peer supervision with a social work colleague. Marie's more than 55 years as a Sister of Charity of St. Elizabeth give her an additional vision of the infinite value of each person and of each person's right to find happiness. Her work as a group leader and as an advocate for people who are poor have been very much a part of life for her. Marie believes that we are all one. If one person finds a better way to live in this world, we are all better because of that person.
Marie worked for 10 years as a guidance counselor to freshmen and sophomores in a high school while teaching various subjects in secondary school. For more than 16 years Marie did group and individual therapy with English and Spanish-speaking adults, adolescents, and child in the mental health clinic of a large urban hospital. Her specialty is using cognitive behavioral therapy to enable a client to immediately begin changing certain things in everyday life so than they can feel happier and calmer. A belief that every person is of infinite value and has within the power to change inspires Marie in her profession.
Jasmine De La Paz:
Jasmine De La Paz is a Licensed Associate Counselor in the state of New Jersey (#37AC00575700) and is certified by the National Board of Certified Counselors (NBCC) as a Nationally Certified Counselor (NCC). Jasmine studied at Montclair State University and received her Masters in Counseling with a concentration in School Counseling. She specializes in Children and Adolescents and works full time as a School Counselor at a PK-5 Elementary School in a Title 1 District. She is a member of the American Counselor Association (ACA) and the American School Counselor Association (ASCA). Counseling gives Jasmine fulfillment and purpose. This profession is her calling and she couldn't imagine herself doing anything else. She has always had a strong desire to help others with life's day to day challenges. She prides herself on meeting her clients where they are and working as a team to achieve success. Her hope is to provide help to as many people as she can throughout her career. Jasmine's theoretical orientation is eclectic; she often uses Solution-Focused Brief Therapy, Cognitive Behavioral Therapy, and Person Centered Therapy but depending on client needs she will also implement play therapy or art therapy techniques. She is dedicated to becoming the best counselor she can be and looks forward to making a lasting and positive impact on the lives of others.
Nina Yousef:
Nina is a Licensed Associate Counselor and Nationally Certified Counselor in New Jersey (# 37AC00551000). She possesses a Master of Arts in clinical mental counseling from Montclair State University, a CACREP-Accredited program, and graduated with Chi Sigma Iota. Nina believes to be both a helper and an ongoing learner to gain awareness of her clients' worldview, identity, cultural competence, and personal goals.
She provides clinical mental health services to children, adolescents, and adults, in various diagnoses and life stressors in areas such as depression, anxiety, social anxiety, separation anxiety, phobias, bipolar disorders, trauma, grief and loss, obsessive-compulsive disorder, attention-deficit hyperactive disorder, oppositional defiant disorder, adjustment disorder, disruptive mood dysregulation disorder conduct and behavioral issues, anger issues, time-management, self-esteem and body image, bullying, relationship issues, infidelity and any emotional distress related to everyday stressors.
Nina utilizes an eclectic approach to psychotherapy due to her knowledge and experience that each client is unique when it comes to their personal identity development and experiences. One treatment does not work for everyone. Nina integrates different techniques and strategies from various theoretical approaches to counseling, cognitive-behavioral therapy (CBT), dialectical behavioral therapy (DBT), Person-Centered- therapy (Rogerian therapy), Solution-focused, humanistic therapy, existential therapy, play therapy, and art therapy. Nina believes it is crucial in building rapport and trust with clients to opt-in completing their treatment goals and return clients to the highest level of functioning. Post-treatment clients will continue the path of self-growth, discovery, and attained effective learned skills.

Deisther Munoz:
Deisther Munoz is a Licensed Associate Counselor (37AC00157900) in the State of New Jersey who has over 14 years of experience providing therapeutic care to a wide range of age groups of various cultural backgrounds that may be experiencing a wide range of clinical diagnoses that has been impacting an individual's mental health and well-being. Deisther's goal is to create a supportive therapeutic setting that encourages growth in self-awareness, create an increased desire to change, and continually practice coping skills throughout their time in therapy.

Deisther utilizes a client centered/eclectic approach to accommodate everyone's unique individual's need during their therapeutic journey. She completed her Bachelors in Science in Psychology/Psychiatric Rehabilitation from Kean University and University of Medicine and Dentistry. She also received her Masters in Art from Fairleigh Dickinson in Clinical Mental Health Counseling. During her career, Deisther has worked in various psychiatric settings that included intensive outpatient programs, program of assertive community team and worked with various mental health disorders including co-occurring disorders, various psychiatric disorders, major depression, anxiety and bipolar disorders.
Deisther seeks to establish and create a healthy rapport that builds trust and support during their journey towards self discovery, self growth and to achieve a higher level of functioning in their everyday lives. As a hispanic minority female, I understand the struggles and unique issues of cultural identity in the therapeutic environment.
Alexandra Vineque:
Alexandra Vineque is a licensed Social Worker (#44SL06750300). She has worked with children struggling with anxiety and depression, as well as trauma, school difficulties, family challenges, and adjustment issues. Alexandra received her Bachelor's degree in Social Work from Rutgers University and her Master's degree in Social Work from Fordham University. She has worked with multicultural and immigrant communities, assisting them in adjusting to new situations and resolving relationship challenges. Through the counseling process, Alexandra strives to provide her clients with problem-solving skills, coping mechanisms, and an improved sense of self-esteem and well-being.


Diana Avecillas:
Diana is a Licensed Associate Counselor (LAC) (#37AC00665800) in the state of New Jersey and graduated with a Master's Degree in Clinical Counseling from Centenary University. Diana has experience working with children, adolescents and adults in treating various concerns such as anxiety, depression, substance use, interpersonal relationships, attachment & adjustment disorders, as well as managing life's everyday stressors. Diana has always been passionate about helping others. She is bilingual and speaks both Spanish and English fluently. Being from a Hispanic background, Diana understands the struggles and unique cultural issues that can arise in the therapeutic environment. She is passionate about creating change and eliminating the negative stigma surrounding mental health. Diana strives to create an approach to therapy that is inclusive, empathetic, and unique to the client's individual needs. Diana aligns with a person-centered approach to therapy and utilizes techniques from cognitive behavioral therapy, play therapy, art therapy and mindfulness. Diana is committed to creating a safe, non-judgmental space for her clients to foster the growth and change they are looking for. She strongly believes everyone deserves a space to explore their inner self and dictate their personal growth and healing journey.

Jeanie M. DeMario:
Jeanie is a Licensed Associate Counselor and Nationally Certified Counselor in New Jersey (#37AC00616400). She possesses a Master of Arts in clinical mental health counseling from Liberty University, a CACREP-Accredited program, and graduated with Chi Sigma Iota. She also obtained a Master of Arts in human services counseling concentrated in addiction and recovery.
Jeanie works with struggling couples, transitioning adults and adolescents to heal through life stressors in areas including but not limited to depression, anxiety, PTSD, religious trauma, grief and loss, addiction, domestic violence, relationship issues, infidelity, and blended family issues. She has extensive training in Gottman Method couples counseling and EMDR therapy for PTSD. In addition, she provides a safe space for clients making sense of strict religious upbringings, abuse within a faith community, and other family pressures and trauma. She provides sessions in English or Korean. She believes in the importance of a strong therapeutic alliance between client and clinician.
Jeanie utilizes an integrative approach to psychotherapy with various techniques and methods from various theoretical approaches to counseling such as cognitive-behavioral therapy (CBT), dialectical behavioral therapy (DBT), Person-Centered- therapy, Solution-focused therapy, Family Systems, Emotion-focused therapy, EMDR therapy, and Gottman Method for couples.
Melissa Kornitzer:
Melissa Kornitzer, LSW is a graduate of Rutgers University with a master's in social work magna cum laude. She completed Rutgers's competitive Addiction Counselor Training program while in graduate school. Her previous clinical experience includes working at in-patient and outpatient co occurring addiction settings for adults and adolescents. Her area of emphasis is Dialectal Behavior Therapy which can be used for addiction, mood dysregulation, anxiety, depression, and behavioral disorders. She encourages her clients to learn self compassion and new coping skills in the process of individual counseling. Developing rapport and a therapeutic alliance is a priority in Melissa's clinical work. Her empathic approach is grounded in the belief that every client has the ability to recover with willingness and support.